~1978~
1) 22 January in Rome (Lebanon)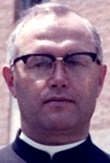 STEPAN CHMIL' (Степан ЧМІЛЬ)
professed priest, Salesians of Don Bosco;
bishop of the "clandestine" Ukrainian Greek Catholic Church
born: 20 October 1914 in Sudova Vyshnia, L'vivs'ka oblast' (Ukraine)
competent forum: Lviv of the Ukrainians
CCS protocol number:
type of cause: heroic virtues
nihil obstat:
opening of diocesan inquiry:
closing of diocesan inquiry:
postulator: Rev. Pierluigi Cameroni, sdb
petitioner: Salezians'ka Delegatura Ukrainy, vul. Lychakiv'ska, 175, 79014 L'viv, UKRAINE
[Салезіянська Делегатура України, вул. Личаківська, 175, 79014 Львів, Україна]
website:
Note: The surname is also spelled "Czmil".
2) 15 February in Milan (Italy)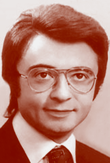 BRUNO COMOLLI
layperson of the archdiocese of Vercelli
born: 05 October 1948 in Landiona, Novara (Italy)
competent forum: Vercelli
CCS protocol number:
type of cause: heroic virtues
nihil obstat: 26 June 2010
opening of diocesan inquiry:
closing of diocesan inquiry:
decree on validity of diocesan inquiry:
submission of Positio to CCS:
particular meeting of theological consultors:
session of cardinal and bishop members of the CCS:
postulator: Dr. Silvia Mónica Correale
petitioner: Parrocchia di SS. Pietro e Paolo, Via della Chiesa, 8, 28060 Landiona (NO), ITALY
website:
3) 19 February in Beirut (Lebanon)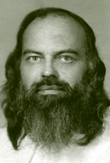 ROMANO BOTTEGAL
professed priest, Trappists
born: 28 December 1921 in San Donato di Lamon, Belluno (Italy)
competent forum: Baalbek of the Greek Melkites
CCS protocol number: 2369
type of cause: heroic virtues
transfer of competent forum: 23 August 2000 (from Beirut-Jbeil of the Greek Melkites)
nihil obstat: 22 September 2000
opening of diocesan inquiry: 10 June 2001
closing of diocesan inquiry: 10 March 2002
decree on validity of diocesan inquiry: 30 May 2003
submission of Positio to CCS: 2005
particular meeting of theological consultors: 29 January 2013
session of cardinal and bishop members of the CCS: 19 November 2013
promulgation of decree on heroic virtues: 09 December 2013
postulator: Sr. Augusta Tescari, ocso
petitioner: Abbazia delle Tre Fontane, Via Acque Salvie, 1, 00142 Roma, ITALY
website:
4) 17 April in Rome (Italy)
LUIGIA [LUIGINA] SINAPI
layperson of the vicariate of Rome
born: 08 September 1916 in Itri, Latina (Italy)
competent forum: Rome
CCS protocol number: 2574
type of cause: heroic virtues
nihil obstat: 27 November 2003
opening of diocesan inquiry: 26 March 2004
closing of diocesan inquiry: 22 May 2009
decree on validity of diocesan inquiry: 08 April 2013
submission of Positio to CCS:
particular meeting of theological consultors:
session of cardinal and bishop members of the CCS:
postulator: Fra Carlo Calloni, ofmcap
petitioner: Associazione Amici di Luigina Sinapi, Via del Mortaro, 24, 00187 Roma, ITALY
website:
5) 20 April in Jumilla, Murcia (Spain)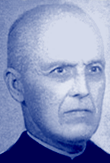 JUAN PACO BAEZA
priest of the diocese of Cartagena
born: 29 June 1890 in Puente Tocinos, Murcia (Spain)
competent forum: Cartagena (Spain)
CCS protocol number: 2596
type of cause: heroic virtues
nihil obstat: 20 March 2004
opening of diocesan inquiry: 09 November 2004
closing of diocesan inquiry: 13 February 2010
decree on validity of diocesan inquiry:
submission of Positio to CCS:
particular meeting of theological consultors:
session of cardinal and bishop members of the CCS:
postulator: Dr. Silvia Mónica Correale
petitioner: Diócesis de Cartagena, Plaza del Cardenal Belluga, 1, 30001 Murcia, SPAIN
Parroquia de El Salvador, C/ Canalejas, 85, 30520 Jumilla (Murcia), SPAIN
website:
6) 26 April in Rome (Italy)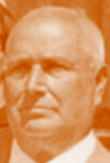 SETTIMIO MANELLI
layperson of the vicariate of Rome; married
born: 25 April 1886 in Teramo (Italy)
competent forum: Rome
CCS protocol number:
type of cause: heroic virtues
nihil obstat: 2010
opening of diocesan inquiry: 20 December 2010
closing of diocesan inquiry: 27 June 2014
decree on validity of diocesan inquiry:
submission of Positio to CCS:
particular meeting of theological consultors:
session of cardinal and bishop members of the CCS:
postulator: Fra Massimiliano Pio Maria Maffei, fi
petitioner: Frati Francescani dell'Immacolata, Via Palazzolo, 2, 00040 Rocca di Papa (RM), ITALY
[2004: Licia Gualandris Manelli]
website: www.settimioelicia.com
7) 01 May in Córdoba (Spain)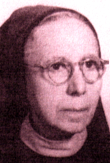 MARÍA NIEVES SÁNCHEZ FERNÁNDEZ (MARÍA NIEVES OF THE HOLY FAMILY)
professed religious, Sisters of the Pious Schools (Escolapias)
born: 02 May 1900 in Villanueva, Córdoba (Spain)
competent forum: Córdoba
CCS protocol number: 1833
type of cause: heroic virtues
nihil obstat: 11 December 1991
opening of diocesan inquiry:
closing of diocesan inquiry:
decree on validity of diocesan inquiry: 31 January 1994
submission of Positio to CCS: 1999
particular meeting of theological consultors:
session of cardinal and bishop members of the CCS:
postulator: Sr. María Luisa Labarta Araguás, schp
petitioner: [see 1889: Paula Montal Fornés (Paula of Saint Joseph Calasanz)]
website:
8) 01 May in Negrag, Verona (Italy)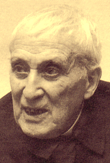 GIUSEPPE GIRELLI
priest of the diocese of Verona
born: 10 January 1886 in Dossobuono, Verona (Italy)
competent forum: Verona
CCS protocol number: 2460
type of cause: heroic virtues
nihil obstat: 29 January 2002
opening of diocesan inquiry: 10 April 2002
closing of diocesan inquiry: 30 April 2005
decree on validity of diocesan inquiry: 09 March 2007
submission of Positio to CCS: 2010
particular meeting of theological consultors: 26 February 2013
session of cardinal and bishop members of the CCS:
promulgation of decree on heroic virtues: 27 January 2014
postulator: Fra Carlo Calloni, ofmcap
petitioner: Sesta Opera, Casa S. Giuseppe, 37055 Ronco All'Adige (VR), ITALY
website: www.casadongirelli.it
9) 09 May in Rome (Italy)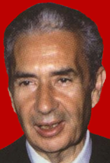 ALDO MORO
layperson of the vicariate of Rome; married
born: 23 September 1916 in Maglie, Lecce (Italy)
competent forum: Rome
CCS protocol number:
type of cause: heroic virtues
nihil obstat:
opening of diocesan inquiry:
closing of diocesan inquiry:
postulator: Dr. Nicola Giampaolo
petitioner: Federazione dei Centri Studi Aldo Moro e Renato Dell'Andro,
c/o Università degli Studi di Bari Aldo Moro, P.za Umberto I, 1, 70121 Bari, ITALY
website:
10) 20 June in Genova-Quarto, Genoa (Italy)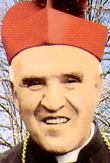 STEFANO FERRANDO
professed priest, Salesians;
bishop of Krishnagar;
founder, Missionary Sisters of Mary Help of Christians
born: 28 September 1895 in Rossiglione, Genoa (Italy)
competent forum: Shillong
CCS protocol number: 2543
type of cause: heroic virtues
transfer of competent forum: 11 April 2003 (from Genoa)
nihil obstat: 28 April 2003
opening of diocesan inquiry: 08 August 2003
closing of diocesan inquiry: 13 August 2006
decree on validity of diocesan inquiry: 17 October 2008
submission of Positio to CCS: 2012
particular meeting of theological consultors:
session of cardinal and bishop members of the CCS:
postulator: Rev. Pierluigi Cameroni, sdb
petitioner: Missionary Sisters of Mary Help of Christians, Hatigaon, Dispur P.O., Guwahati, 781 006 Assam, INDIA
website:
11) 30 June in Guatemala City (Guatemala) in odium fidei, uti fertur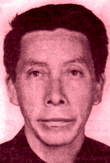 HERMÓGENES LÓPEZ COARCHITA
priest of the archdiocese of Guatemala
born: 16 September 1928 in Ciudad Vieja, Sacatepéquez (Guatemala)
competent forum: Guatemala
CCS protocol number: 2737
type of cause: martyrdom
nihil obstat: 20 July 2007
opening of diocesan inquiry: 27 December 2007
closing of diocesan inquiry: 22 June 2013
decree on validity of diocesan inquiry:
submission of Positio to CCS:
particular meeting of theological consultors:
session of cardinal and bishop members of the CCS:
postulator: Frt. Santiago Otero Díez, fms
petitioner: Arquidiócesis de Guatemala, 7 avenida 6-21 zona 1, A.P. 723, Guatemala, 01001 GUATEMALA
website:
12) 06 August in Castelgandolfo, Rome (Italy)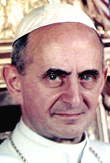 PAUL VI [GIOVANNI BATTISTA MONTINI]
pope
born: 26 September 1897 in Concesio, Brecia (Italy)
competent forum: Rome/Brescia
CCS protocol number: 1834
type of cause: heroic virtues
nihil obstat: 18 March 1993
opening of diocesan inquiry:
closing of diocesan inquiry:
decree on validity of diocesan inquiry: 24 September 1999
submission of Positio to CCS: 2011
particular meeting of theological consultors: 29 September 2012
session of cardinal and bishop members of the CCS: 10 December 2012
promulgation of decree on heroic virtues: 20 December 2012
opening of diocesan inquiry on miracle for beatification:
closing of diocesan inquiry on miracle for beatification:
decree on validity of diocesan inquiry on miracle: 10 November 2006
meeting of the Medical Board: 12 December 2013
particular meeting of theological consultors: 18 February 2014
session of cardinal and bishop members of the CCS: 05 May 2014
promulgation of decree on miracle: 09 May 2014
beatification: 19 October 2014
postulator: Rev. Antonio Marrazzo, cssr
petitioner: Associazione Paolo VI, Via Trieste, 13, 25121 Brescia, ITALY
website:
13) 17 September in Turin (Italy)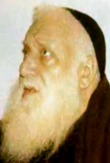 EMIDIO PETRACCA (DOMENICO FROM CESE)
professed priest, Franciscan Capuchins
born: 27 March 1905 in Cese, L'Aquila (Italy)
competent forum: Chieti-Vasto
CCS protocol number: 3141
type of cause: heroic virtues
transfer of competent forum:
nihil obstat: 03 March 2015
opening of diocesan inquiry:
closing of diocesan inquiry:
decree on validity of diocesan inquiry:
submission of Positio to CCS:
particular meeting of theological consultors:
session of cardinal and bishop members of the CCS:
postulator: Fra Carlo Calloni, ofmcap
petitioner: Provincia Cappuccina d'Abruzzo, Via Borgo Rivera, 2, 67100 L'Aquila, ITALY
website:
14) 20 September in Heiligenkreuz, Niederösterreich (Austria)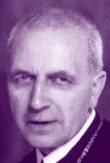 HEINRICH BRAUNSTORFER (KARL)
professed priest, Cistercians (Austrian Congregation)
born: 03 May 1895 in Katzelsdorf, Niederösterreich (Austria)
competent forum: Vienna
CCS protocol number:
type of cause: heroic virtues
nihil obstat:
opening of diocesan inquiry: 15 November 2008
closing of diocesan inquiry:
decree on validity of diocesan inquiry:
submission of Positio to CCS:
particular meeting of theological consultors:
session of cardinal and bishop members of the CCS:
postulator: Rev. Ludwig Maria Trinker, ocist
petitioner: Stift Heiligenkreuz, A-2532 Heiligenkreuz in Wienerwald, AUSTRIA
website: www.abt-karl.at
15) 28 September in Vatican City
JOHN PAUL I [ALBINO LUCIANI]
pope
born: 17 October 1912 in Forno di Canale (now Canale d'Agordo), Belluno (Italy)
competent forum: Belluno-Feltre
CCS protocol number: 2554
type of cause: heroic virtues
transfer of competent forum: 17 June 2003 (from the vicariate of Rome)
nihil obstat: 17 June 2003
opening of diocesan inquiry: 23 November 2003
closing of diocesan inquiry: 10 November 2006
decree on validity of diocesan inquiry: 13 June 2008
submission of Positio to CCS:
particular meeting of theological consultors:
session of cardinal and bishop members of the CCS:
opening of diocesan inquiry on miracle for beatification: 14 May 2007
(Altamura-Gravina-Acquaviva delle Fonte)
closing of diocesan inquiry on miracle for beatification: 30 May 2009
decree on validity of diocesan inquiry on miracle: 25 March 2010
postulator: Mons. Enrico Dal Covolo, sdb
petitioner: Centro Papa Luciani, Via Sartena Alta, 1, 32035 Santa Giustina (BL), ITALY
website: www.amicipapaluciani.it
16) 01 October in Tayabas, Quezon (Philippines)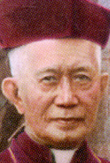 ALFREDO MARIA OBVIAR
bishop of Lucena;
founder, Missionary Catechists of Saint Therese of the Infant Jesus
born: 29 August 1889 in Lipa, Batangas (Philippines)
competent forum: Lucena
CCS protocol number: 2398
type of cause: heroic virtues
nihil obstat: 06 March 2001
opening of diocesan inquiry: 28 May 2004
closing of diocesan inquiry: 30 April 2005
decree on validity of diocesan inquiry: 27 April 2007
submission of Positio to CCS:
particular meeting of theological consultors:
session of cardinal and bishop members of the CCS:
postulator: Sr. Renata Rarela, mcst
petitioner: Missionary Catechists of Saint Therese, Tayabas, 4327 Quezon, PHILIPPINES
website: www.mcst.com.ph
17) 17 October in Castelgandolfo, Rome (Italy)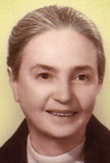 MARIA ANTONIETTA BORDONI (MARIA CATERINA)
layperson of the diocese of Albano;
founder, Institute of the Work "Mater Dei" (n.o.)
born: 13 October 1916 in Rome (Italy)
competent forum: Albano
CCS protocol number: 2106
type of cause: heroic virtues
nihil obstat: 14 May 1996
opening of diocesan inquiry: 28 June 1996
closing of diocesan inquiry: 13 October 2001
decree on validity of diocesan inquiry: 06 December 2002
submission of Positio to CCS: 2008
particular meeting of theological consultors:
session of cardinal and bishop members of the CCS:
postulator: Rev. Vito Tomás Gómez García, op
petitioner: Opera "Mater Dei", Viale B. Buozzi, 42, 00040 Castelgandolfo (RM), ITALY
website:
18) 03 November in Vò di Brendola, Vicenza (Italy)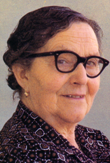 ELISABETTA TASCA SERENA
layperson of the diocese of Vicenza; married
born: 24 April 1899 in San Zenone degli Ezzelini, Treviso (Italy)
competent forum: Vicenza
CCS protocol number: 1831
type of cause: heroic virtues
nihil obstat: 09 December 1991
opening of diocesan inquiry: 07 March 1992
closing of diocesan inquiry: 23 November 1992
decree on validity of diocesan inquiry: 01 October 1993
submission of Positio to CCS: 1994
particular meeting of theological consultors: 20 June 2009
session of cardinal and bishop members of the CCS:
promulgation of decree on heroic virtues: 06 December 2014
postulator: Rev. Giovanni Zubiani, cp
petitioner: Vice-postulazione, C.P. 1, 31020 S. Zenone degli Ezzelini (TV), ITALY
website: www.mammaelisabetta.it
19) 05 November in Alicante (Spain)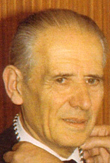 PEDRO HERRERO RUBIO
layperson of the diocese of Orihuela-Alicante; married
born: 29 April 1904 in Alicante (Spain)
competent forum: Orihuela-Alicante
CCS protocol number: 2153
type of cause: heroic virtues
nihil obstat: 28 January 1997
opening of diocesan inquiry: 30 June 1997
closing of diocesan inquiry: 09 June 1998
decree on validity of diocesan inquiry: 21 May 1999
submission of Positio to CCS: 2011
particular meeting of theological consultors:
session of cardinal and bishop members of the CCS:
promulgation of decree on heroic virtues:
opening of diocesan inquiry on miracle for beatification:
closing of diocesan inquiry on miracle for beatification:
decree on validity of diocesan inquiry on miracle: 09 March 2007
postulator: Dr. Silvia Mónica Correale
petitioner: Vicepostulación, Parroquia de San Nicolás, Plaza de Abad Penalva, 2, 03002 Alicante, SPAIN
website: www.diocesisoa.org/pedroherrero/index.html
20) 05 December in Mexico City (Mexico)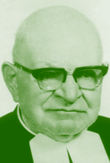 JUAN PROSPERO [JEAN PROSPER] FROMENTAL CAYROCHE (BERNARDO FELIPE)
professed religious, Brothers of the Christian Schools (De La Salle Brothers);
founder, Guadalupan Sisters of de La Salle
born: 27 June 1895 in Chauvets, Lozère (France)
competent forum: Mexico
CCS protocol number: 2072
type of cause: heroic virtues
opening of diocesan inquiry: 02 August 1995
nihil obstat: 19 September 1995
closing of diocesan inquiry: 27 February 1999
decree on validity of diocesan inquiry: 01 December 2000
submission of Positio to CCS: 2005
particular meeting of theological consultors: 27 January 2012; 19 January 2013
session of cardinal and bishop members of the CCS: 02 July 2013
promulgation of decree on heroic virtues: 05 July 2013
postulator: Frt. Rodolfo Cosimo Meoli, fsc
petitioner: Hermanas Guadalupanas de La Salle, C/ Murcia No. 11, Deleg. Benito Juárez,
03920 México D.F., MEXICO
website: www.hgs.org.mx